Wi-Fi Home in a Box Testing with LANforge
Testing WiFi applications and devices in a real-world environment is time consuming and difficult to replicate. Candela Technologies is proud to present a lab based Home in a Box testbed to provide many of the features of a real-world test house with the space savings and reproducible behaviour of a lab environment.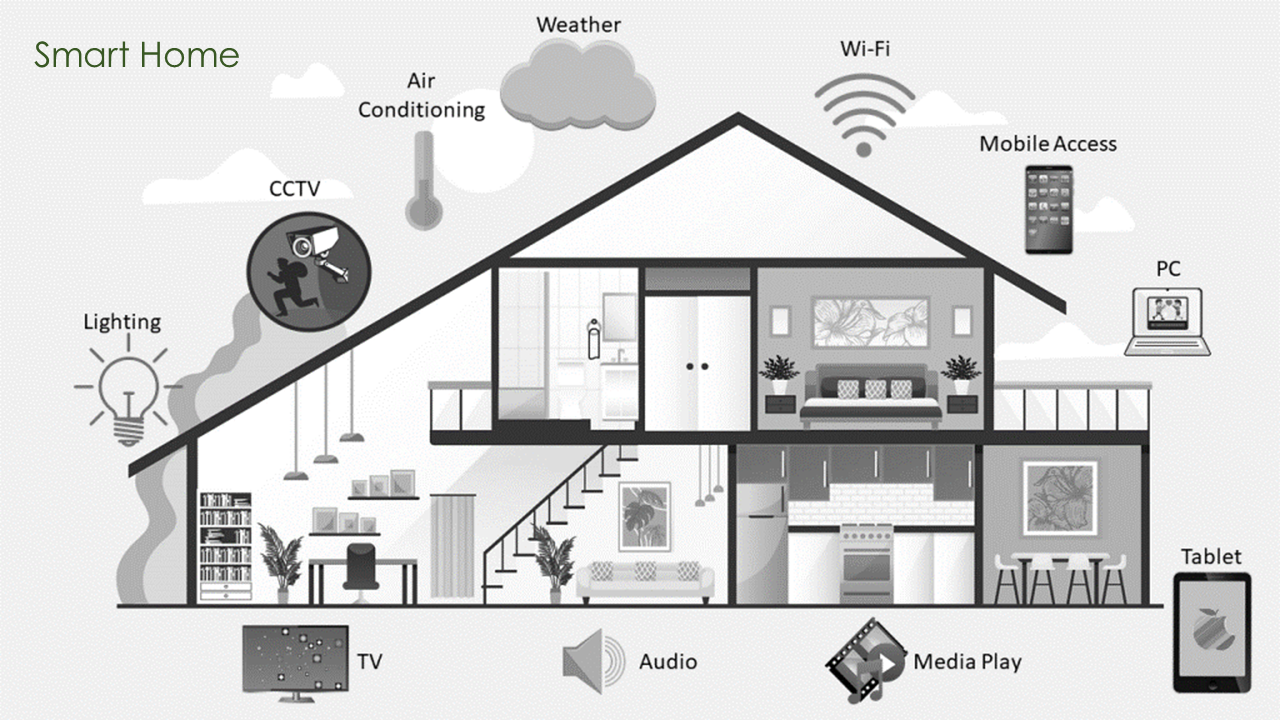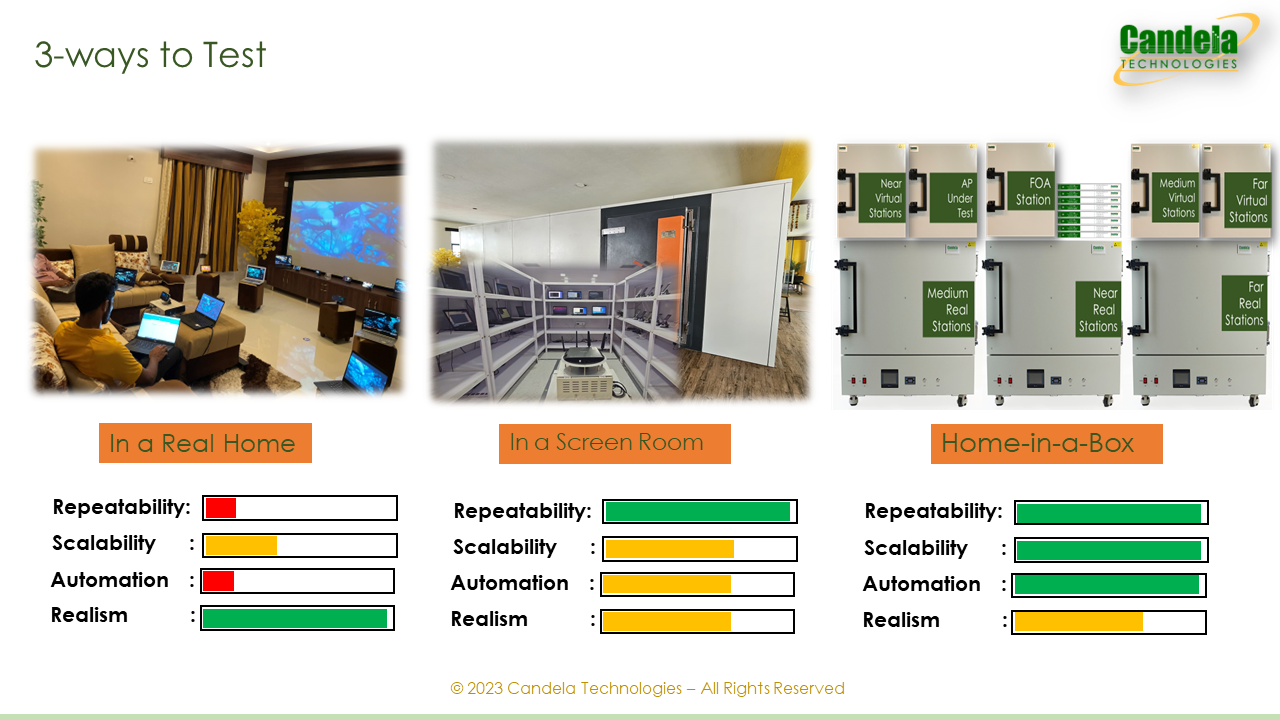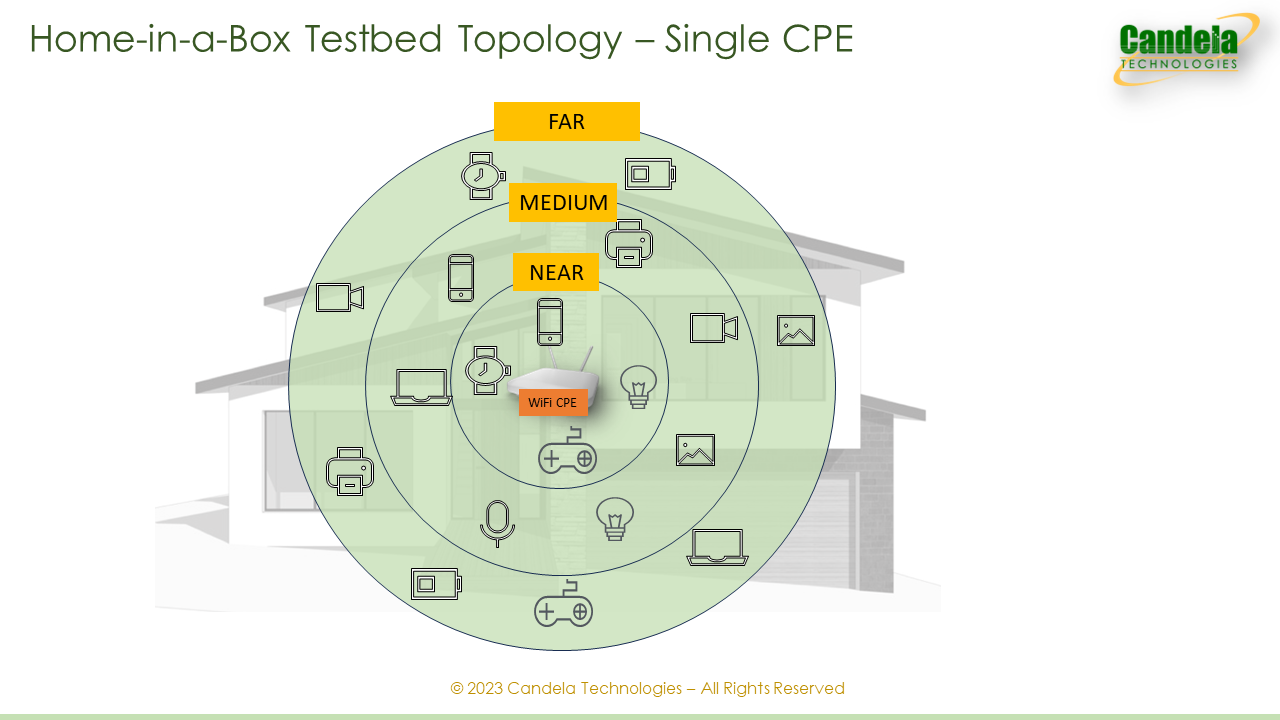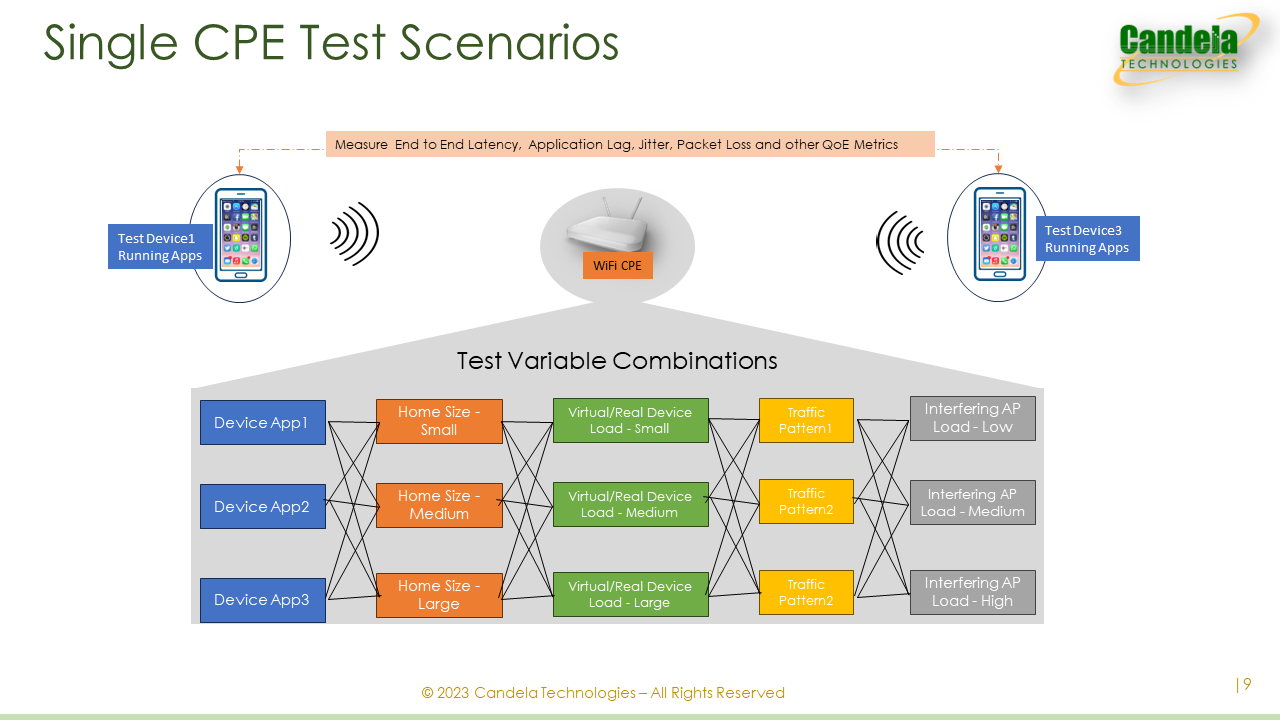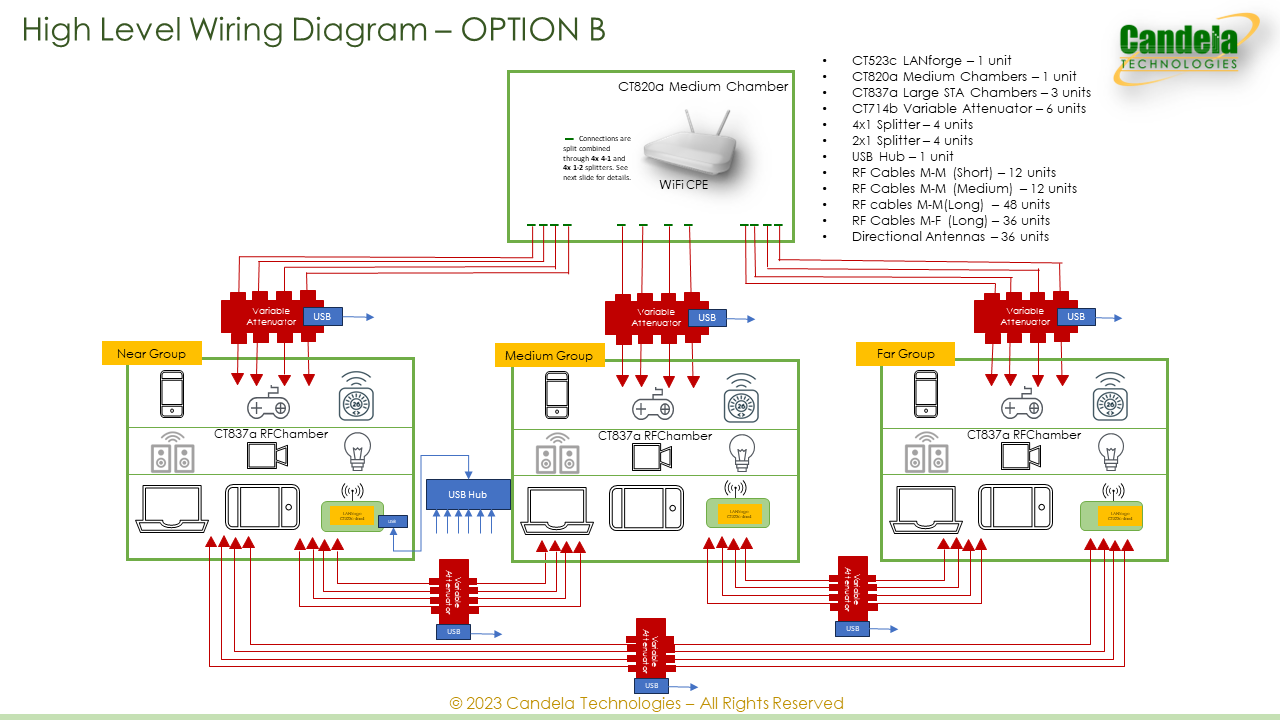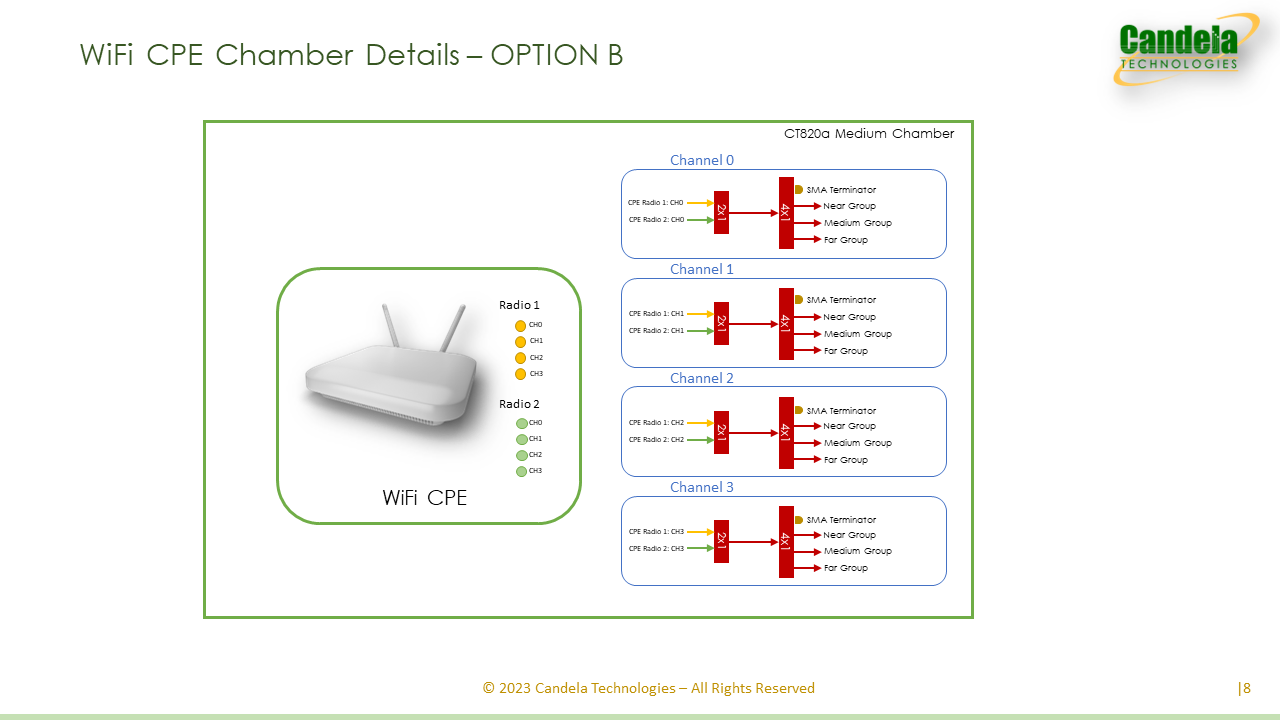 Fully Automated
Candela Technologies offers a fully automated Home in a Box test system. This includes all the required test hardware, including:
RF enclosures
Programmable Attenuators
LANforge WiFi testbed controller and WiFi test components
RF & Ethernet cables
Splitters/Combiners, fixed Attenuators
Optional: Real WiFi stations (Android, Windows, MacOS, Linux)
Optional: AP/CPE
Lead Times
Most LANforge systems can generally be shipped within 2-3 weeks of customer PO. RF chambers and attenuators may need 6-8 weeks of lead time. Direct-from-the-factory shipping is available for the RF chambers to decrease shipping costs and lead times.
TaaS/Onsite Support
Customers with only occasional test needs can use our Test as a Service option. Candela engineers can do the testing for you in our fully equipped test lab and provide a detailed test report with recommendations.
For more information, please contact sales@candelatech.com or give us a call at: 1-360-380-1618