New Features & Improvements
Release 5.4.6 (July 14, 2023)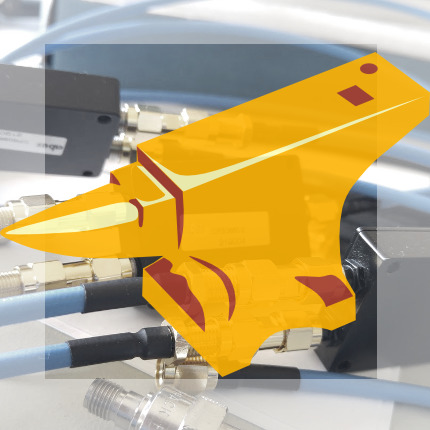 Download →
TR398v2: Improve 'clear-counters' logic: Instead of stopping and starting connections, slow them to 1% of requested traffic, wait 3 seconds, clear counters (slower traffic reduces inaccuracies due to pkts-in-flight), set back to full requested traffic rate.
TR398v2: Support running multiple connections in some tests to allow higher performance by utilizing more CPU cores.
TR398v2: Support configuring a 2.4 and 5g angle to run tests that do not otherwise change the turntable. This lets one run the RvO test, pick the best angle, and then run further tests at that good angle.
TR398v2: Improve reports (add some new graphs, improve layout, etc)
TR398v2: Add multi-band test for Issue-3.
TR398v2: Update to latest attenuation settings for Issue-3 rev-16 document.
Add station-mesh test automation: DUT in this case is phone or similar, LANforge provides mesh APs in bridged as well as routed topologies. Automated mobility implemented by changing attenuators provides throughput over range while roaming.
AP-Auto: Add Channel Switching Test. Verify AP will change channel when co-channel interfering AP + STA are active.
Dataplane: Add latency reports to show latency vs signal and rotation.
Add support for Mac-OS (x86-64 and ARM), including ability to configure wifi, generate layer-3 tcp and udp traffic, layer-4 https traffic, and more.
Add feature to virtual station configuration, allowing user to specify which band the station should prefer using when initially connecting to a network.
Support MTK7916 radio high-band switching between 5GHz and 6GHz, the radio may be used on either 2GHz/5GHz or 2GHz/6GHz. System reboot is required when switching modes.
'Test Groups' feature renamed to 'Connection Groups'. Functionality has not changed.
TR398v2: Add xlsx spread sheet format report.
Support UDP-GRO layer-3 connections for accelerated UDP traffic generation.
Support automated calling through Bluetooth connection between Android and Apple mobile phones, including ability to receive the call on SIP VOIP endpoint and do POLQA quality scoring.
DFS: Chirp / Sweep modulation support added FCC5 and Japan W53. FCC5 support for trials high, center, low. FCC5 test mode FCC5B to support single burst of a trial. As short as .5 us pulse widths supported. FCC6 support added yet takes longer then 333 ms to complete. ETSI support added with up to 3 pulse repeat frequencies for ETSI5, ETSI6
Support for OFDM modulated noise using CT712 SDR.
Improve stability and features of LANforge Interop solution on Windows, MacOS, Android.
Initial support for wifi-7 radios, commercially available later this year.
Bug Fixes
Known Limitations
MTK 4x4 7915 chipset radio has problems when using multiple virtual stations when connecting to AP that does OFDMA. Work-arounds include disabling OFDMA on the AP or forcing the virtual stations to support only VHT instead of AX.
MTK 7916 radio is not stable with virtual stations in some configurations.