WiFi 7 Testing with LANforge
WiFi 7 builds on WiFi 6 features and adds some new features of its own. The 6Ghz band now allows up to 320Mhz wide bandwidths, and MCS encoding rates are up to MCS-13. This means even a 2x2 device can reach on-air encoding rate near 5Gbps, for total data throughput in the 4Gbps range.
New features such as Multi-Link Operation (MLO) should help WiFi devices take advantage of multiple bands concurrently, allowing high throughput when close to the AP on 6Ghz band but also allowing sustained connectivity far from the AP on 2.4Ghz band.
WiFi 7 Key Features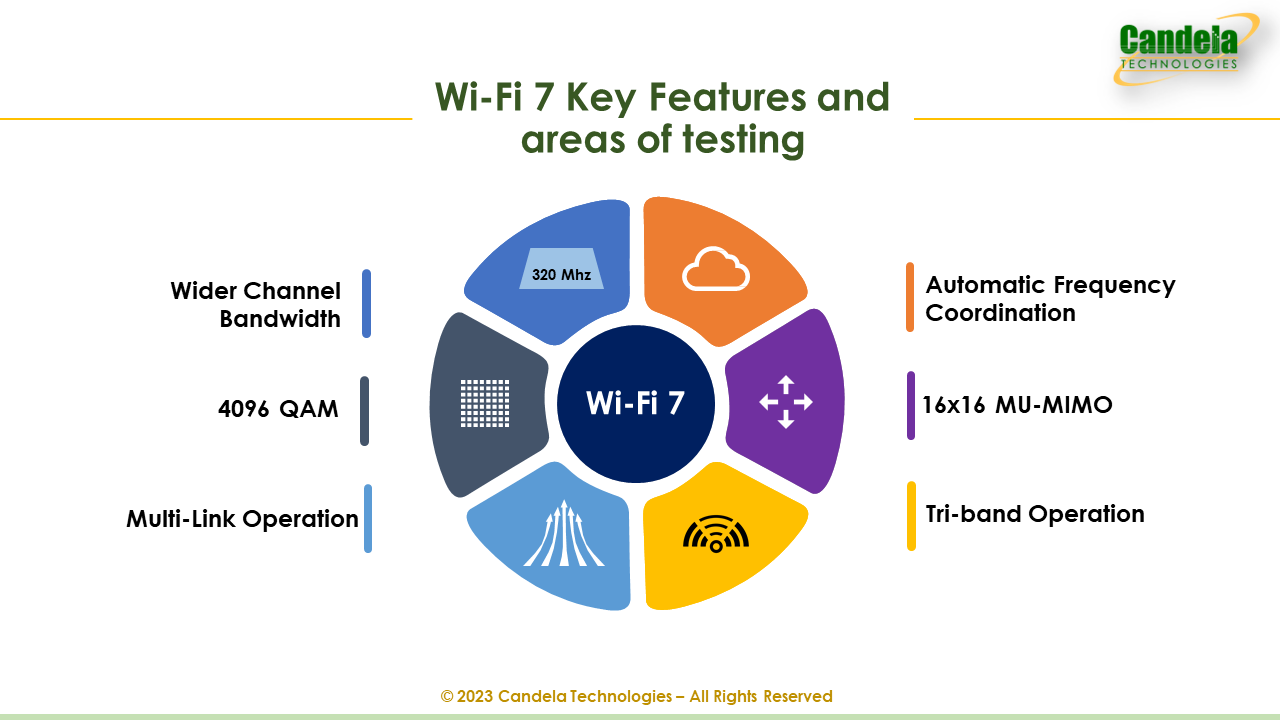 Fully Automated
Candela Technologies offers a fully automated Wi-Fi 7 test systems. This includes all the required test hardware, including:
multi-station emulator
traffic generator
RF enclosures
turntable
and programmable attenuators
Test Cases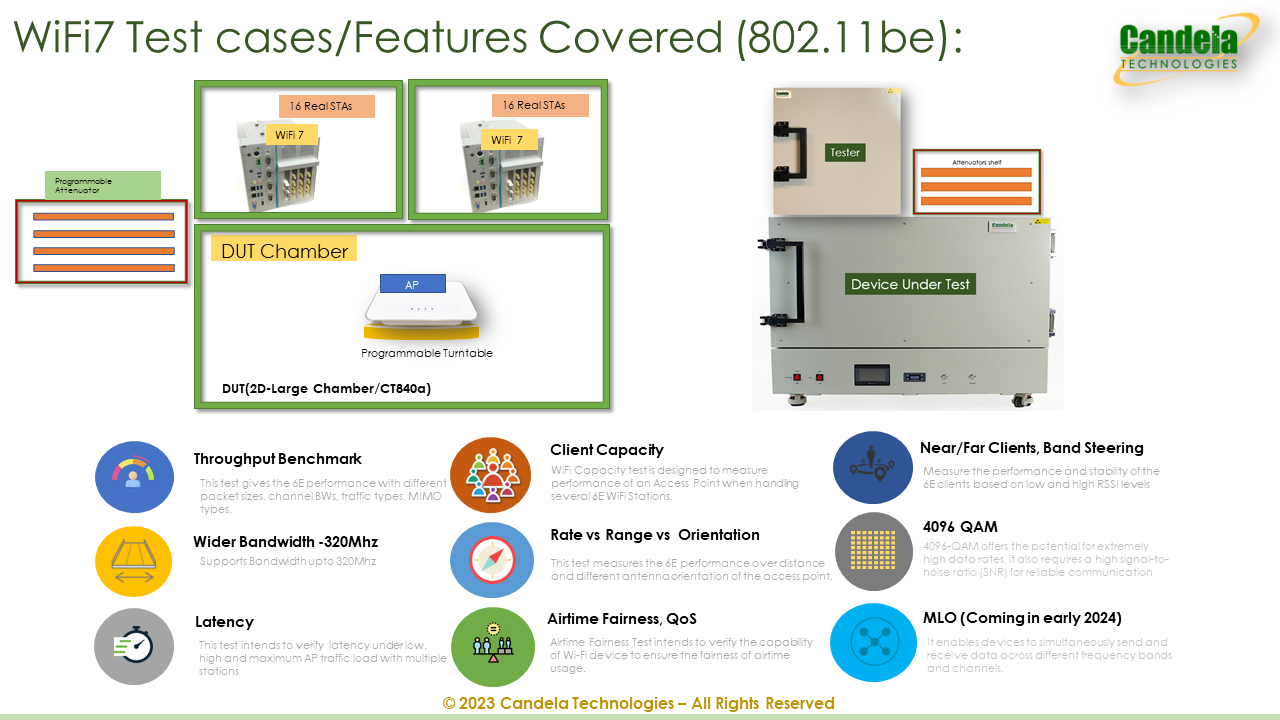 Test Bed Images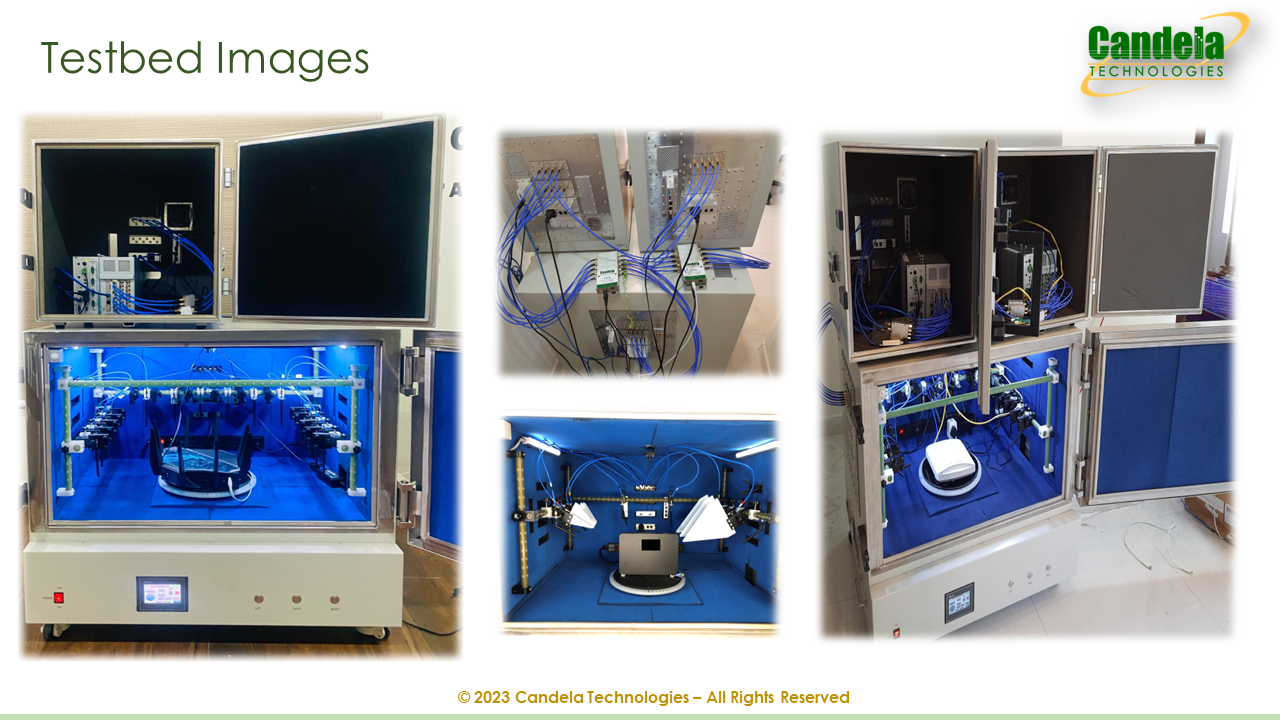 WiFi 7 Multi-Link Operation (MLO) Feature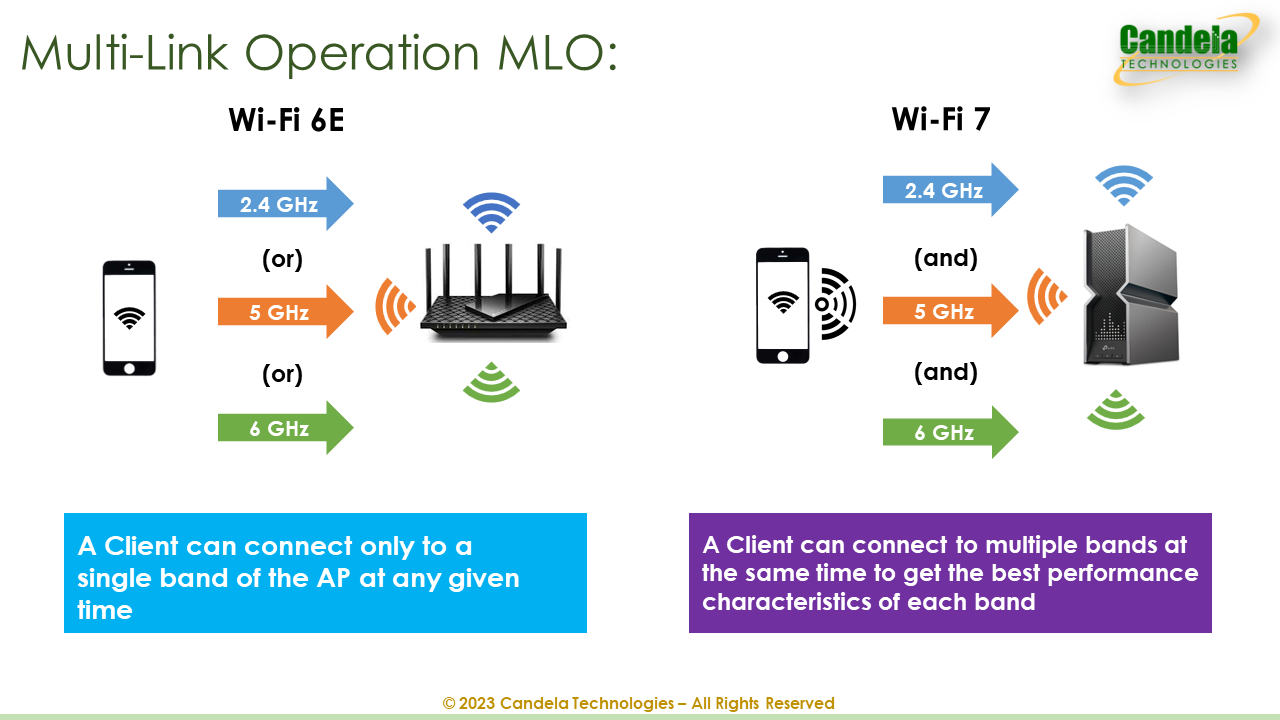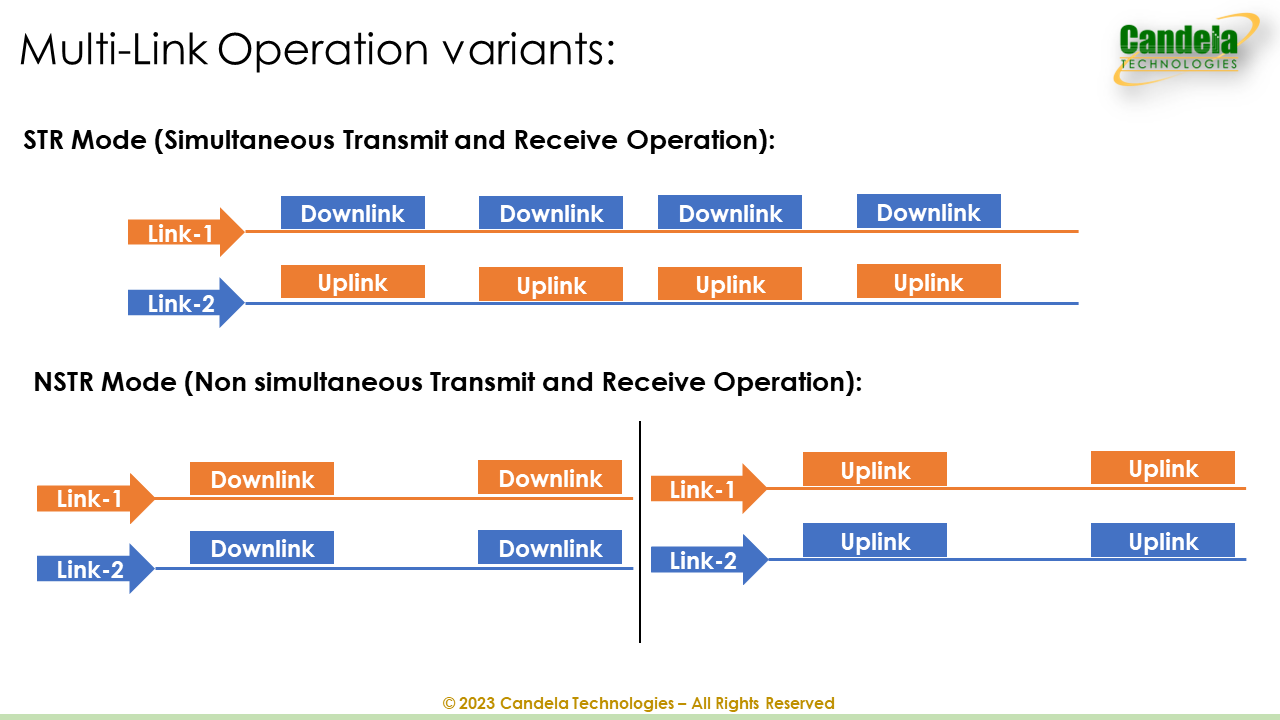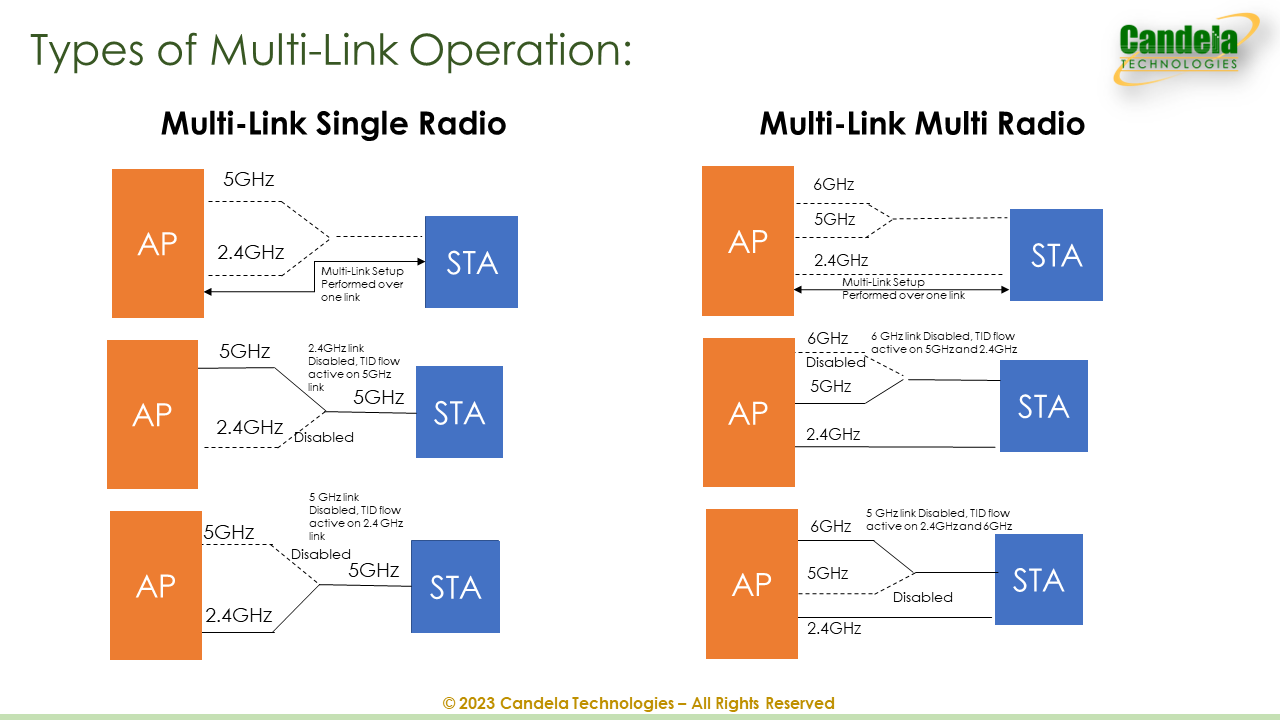 Multi-Band throughput test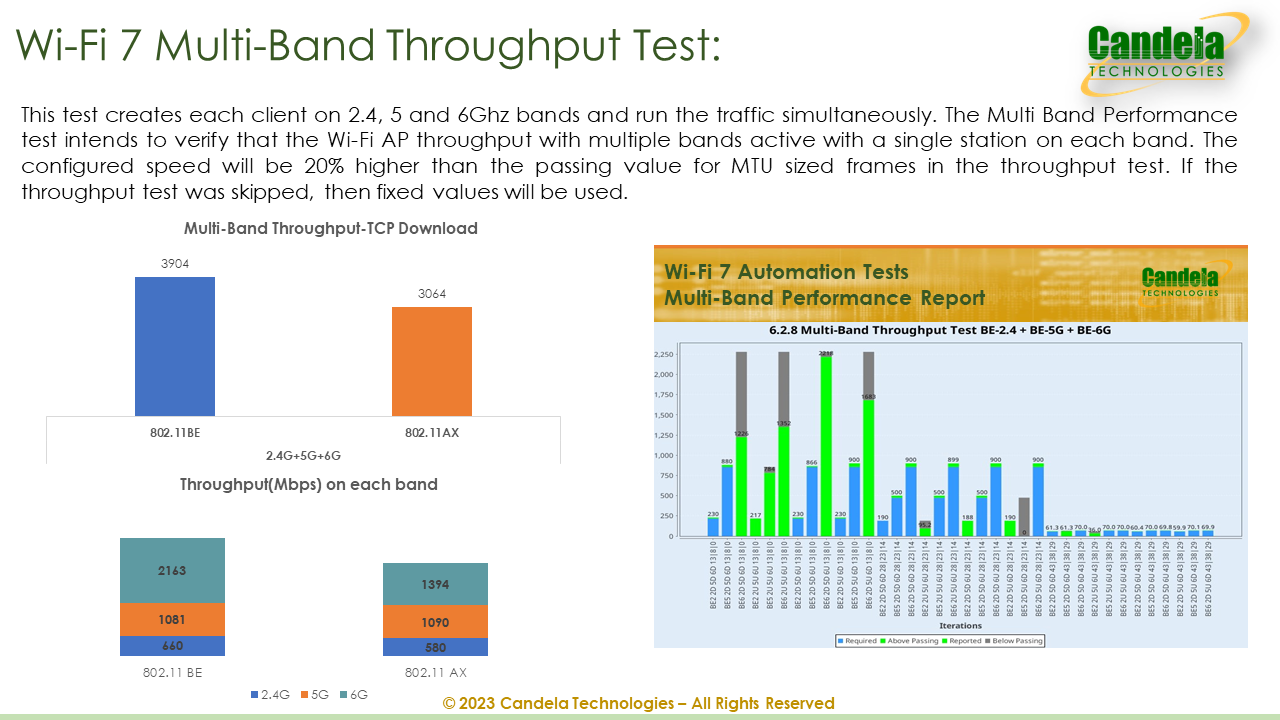 WiFi-7 Capacity test with 16 Stations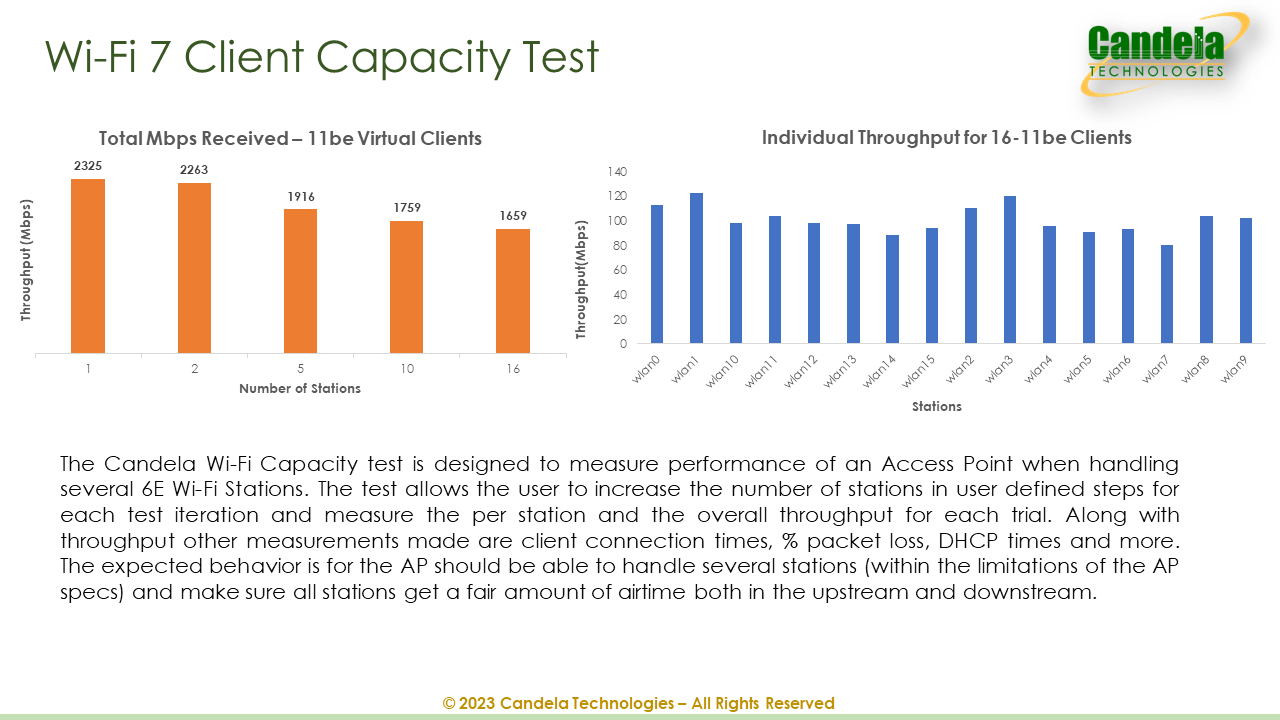 WiFi-7 Throughput on Android Device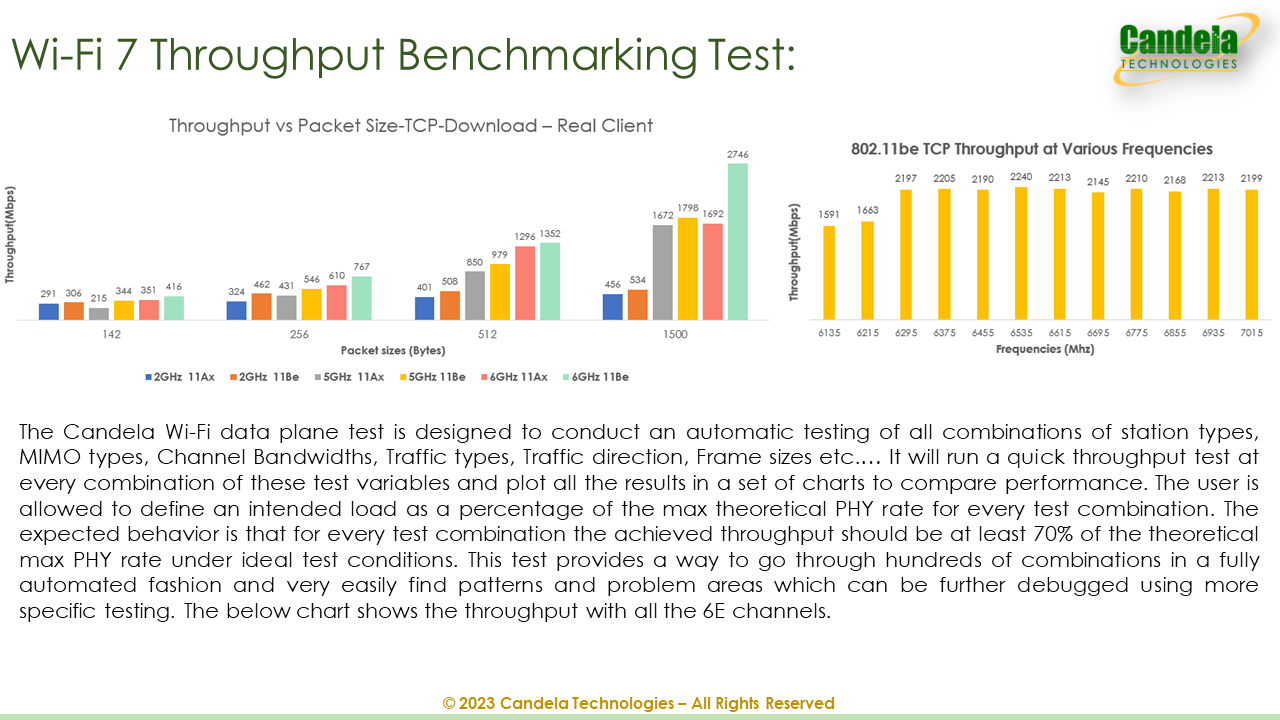 Test-House coverage for WiFi-6 vs WiFi-7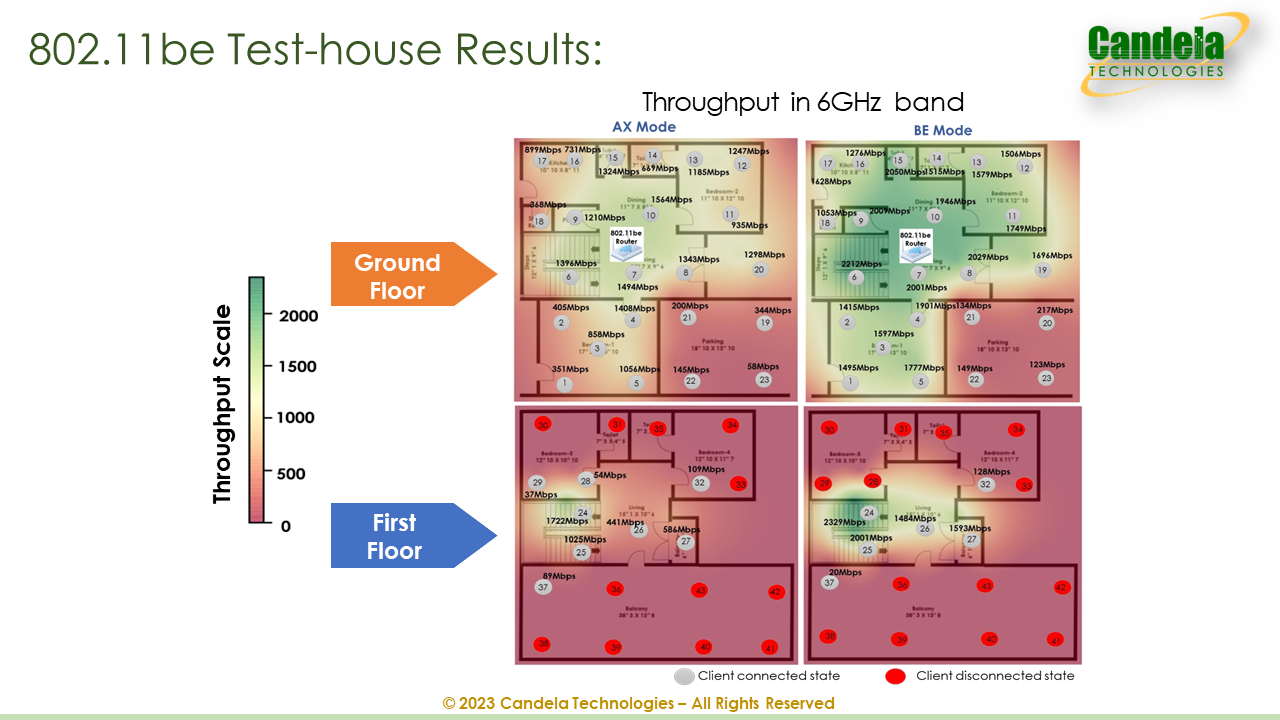 Lead Times
LANforge WiFi 7 Test systems are expected to be available by December of 2023. Most LANforge systems can generally be shipped within 2-3 weeks of customer PO. RF chambers and attenuators may need 6-8 weeks of lead time. Direct-from-the-factory shipping is available for the RF chambers to decrease shipping costs and lead times.
TaaS/Onsite Support
Customers with only occasional test needs can use our Test as a Service option. Candela engineers can do the testing for you in our fully equipped test lab and provide a detailed test report with recommendations.
For more information, please contact sales@candelatech.com or give us a call at: 1-360-380-1618