LANforge FIRE
Stateful Network Traffic Generator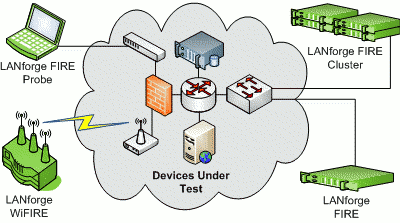 LANforge FIRE generates stateful network traffic and monitors packets for throughput and correctness. LANforge FIRE sits on the edge of your network and tests your network core. More info...
LANforge ICE
Network Emulator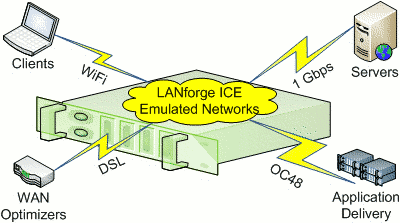 LANforge ICE WAN emulators test the robustness of devices that connect either side of an impaired network. Impairments: bandwidth, latency, packet loss, jitter, corruptions and others. More info...

All LANforge systems include a platform independent graphical management client with virtual network configuration, reporting, test management and automation capabilities. For examples of how the LANforge system can help with your testing needs, see the LANforge-ICE Cookbook and LANforge-FIRE Cookbook.